Eastern Europe
Prague
If you are planning A trip to Eastern Europe, Prague will surely be your first stop. It is a beautiful city, with an old city that has survived the war without any major damage. The Charles Bridge and the Castle are world famous, and the Jewish Quarter boasts Europe's Oldest Synagogue plus the largest Jewish Cemetery with some 12000 grave stones. The best way to see all the sights is to hire a private guide. I have gone to Prague and done the tour myself!
Jirina
Jirina has lived in Prague all her life, but her English is excellent. Originally a scientist, she started some ten years ago to show visitors through Prague. She will show you the whole city, and the surrounding country side as well. Also, as she is a member of the small remaining Jewish Community, she can take you through the Jewish Section as no other guide can.
---
Budapest
Budapest is another must see during your trip thorugh the East. You will be surprised how beautiful this city is: Eastern Europe's Paris. I have been there several times and have met with the best guides. I would be happy to put you in touch with one.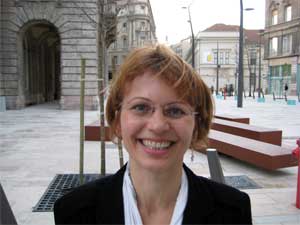 Gabriela
Gabriela is a wonderful guide who knows Budapest inside out. She has great stories to tell of how life used to be under the communists and she will go out of her way to make sure that you'll have a great stay in Budapest!