Links
ASR partners

ASR is the alliance of independent travel enterprises.
Toscana Forum

Toscana Forum offers a various range of individually selected holiday accommodation to all Tuscany fans who not only love and appreciate the local culture but relish the very beauty of this region.
We are indeed at your service to advise and assist you with organising and arranging your vacation but are also here for you during and after your stay, after normal office hours and at the weekend! Be assured that we take great care in choosing the accommodation for you and we do visit the properties on a regular basis to be able to keep you up to date and informed of any changes.
All destinations: Tuscany, Umbria, Sicily, Sardinia. Please feel free to contact us for more information.
kultour-kontor
kultour-kontor und konsultation GmbH ist ein Studienreiseveranstalter für maßgeschneiderte Gruppenreisen, Städtereisen und Exkursionen. Der Schwerpunkt liegt auf den Kulturen der Mittelmeerländer und des südlichen Kaukasus. Zu den Kunden zählen Vereine, Freundeskreise, Universitäten, Pfarrgemeinden und Chöre.
Polenreisen Nürnberg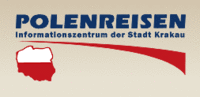 Polenreisen Nürnberg - Spezialist für indiviuelle Gruppenreisen und Klassenfahrten nach Polen.
Entdecken Sie mit uns das Land der tausend Seen!
---
My friends in the travel and service industry
Shore trips in other towns:
http://www.porttrips.com
Private tours in Denmark:
http://www.newporttours.dk
Private tours in Slovenia:
http://www.sloveniaguides.si
Private tours in Rhodes:
http://www.rhodesprivatetours.com
Private tours in Rome:
http://www.romeinsight.com
Private tours in Vienna:
http://www.viennaguides.at
http://www.austriaguide-gabriela.at/
Also ask me about private tours in Prague or Budapest:
http://www.privatetoursbudapest.com
Massage therapy in New York, a good friend of mine:
http://www.joannaromano.com
My brother's page (medical research):
http://www.klinikundforschung.de
A new publishing house dedicated to literature about Berlin:
http://www.Berlinica.com